Regular price
Sale price
$59.99 USD
Unit price
per
Sale
Sold out
ORDER Order wishon evergreen's exeptional, fresh cut tree, Wreaths, & Garlands
RECEIVE Enjoy the convenience of delivery to your door from our farm
SHARE Gather your love ones, turn on the Christmas music, and make memories
View full details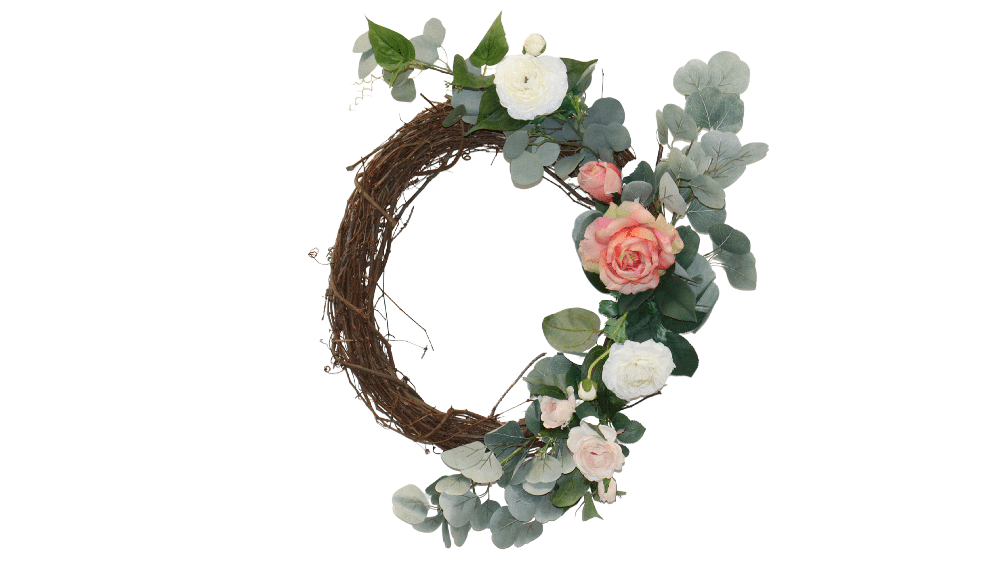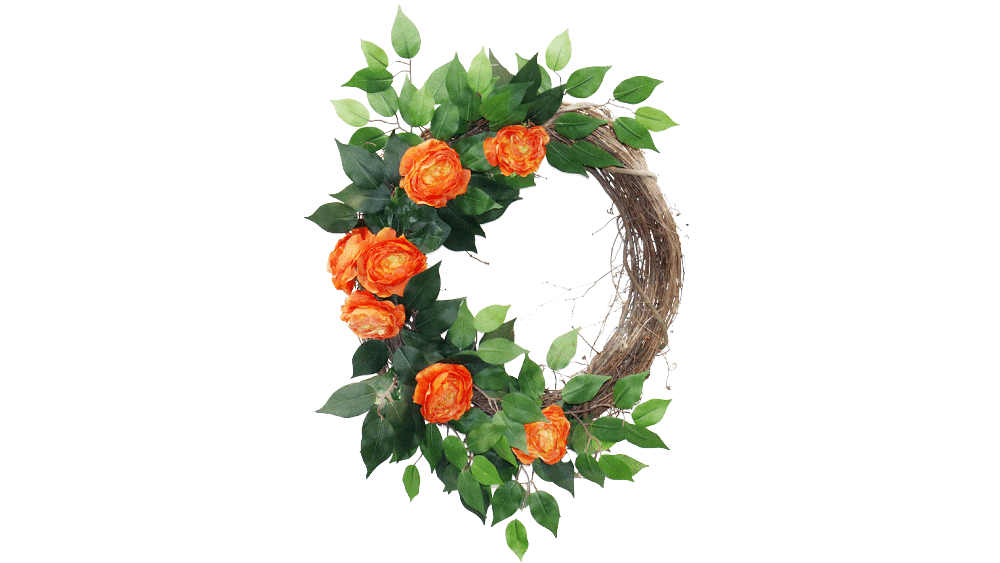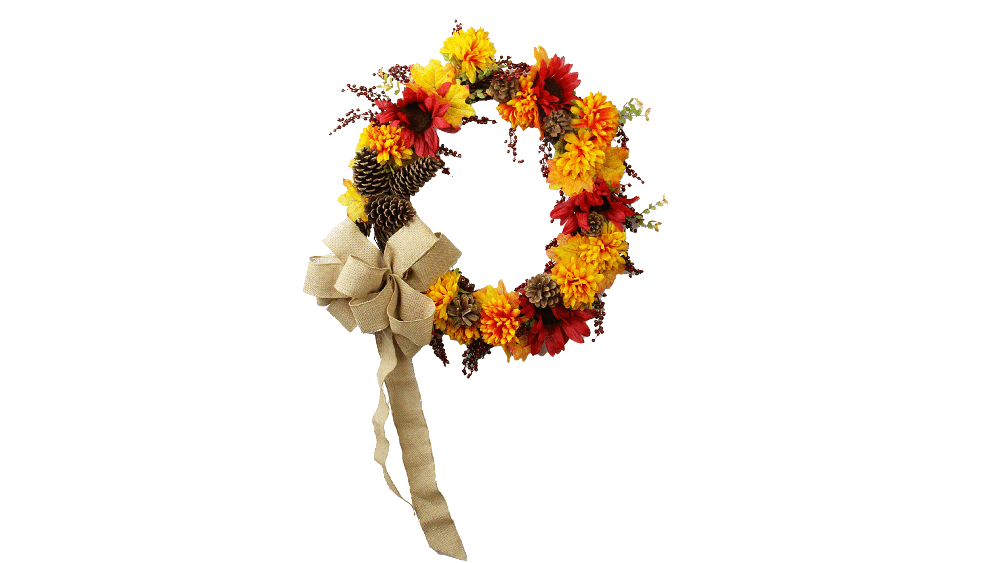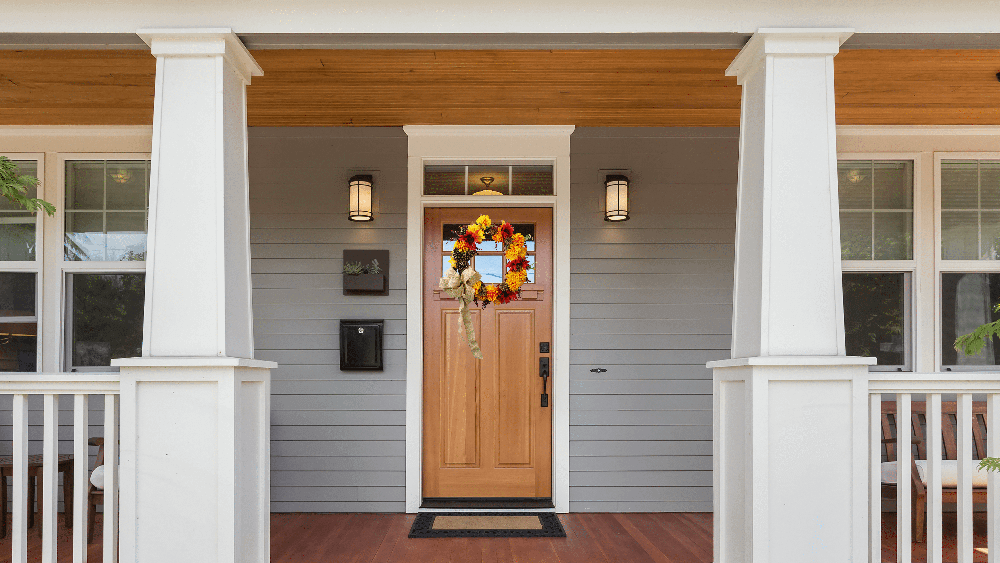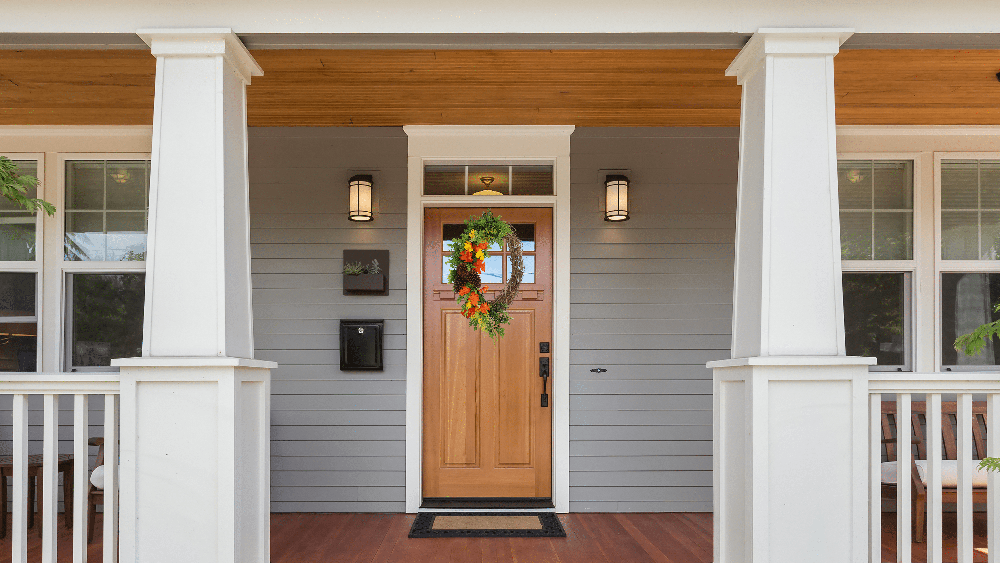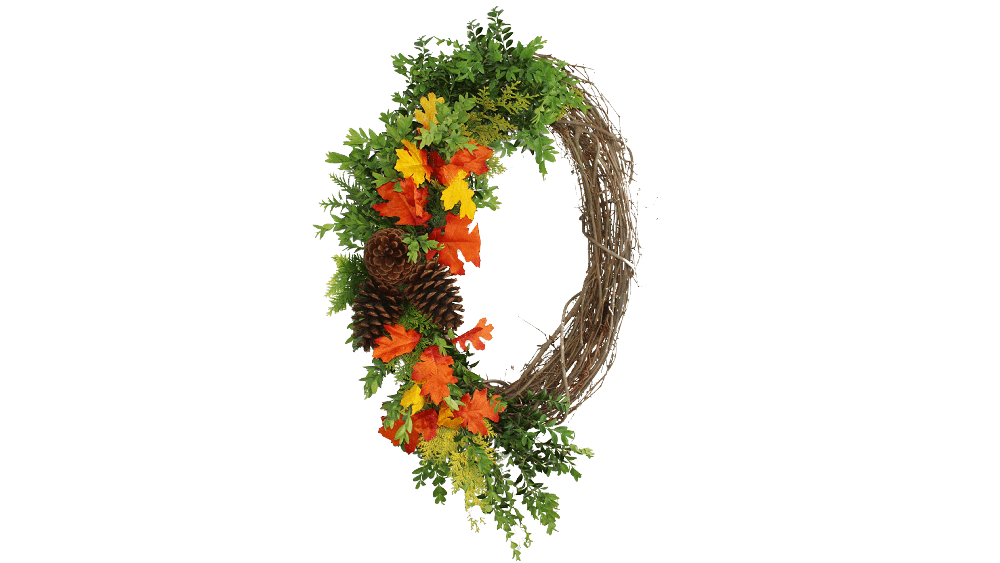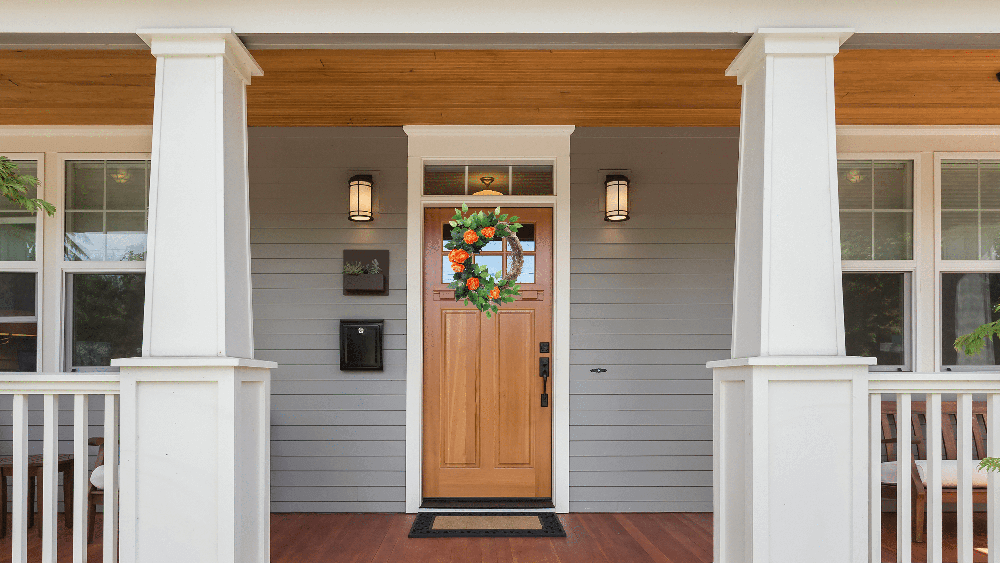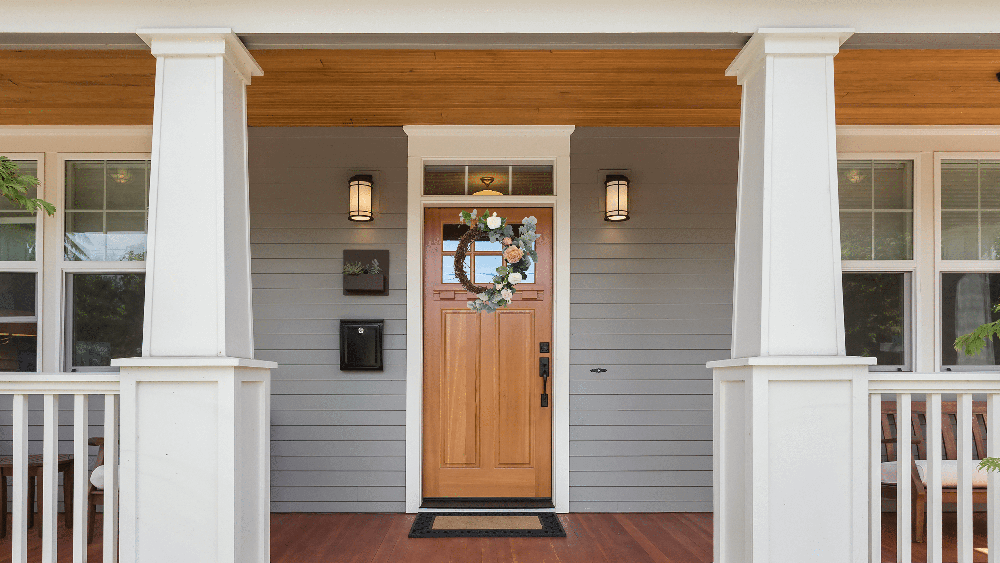 FREE FedEx Shipping! 

At Wishon Evergreens, we're delivering premium quality, hand-crafted specialty decorations to your Front Door!
Why Choose a Seasonal Grapevine Wreath? 
Our premium-quality wreaths are crafted with only the finest real and artificial materials entwined with precision for a rich and elegant presentation. 
Each wreath is easy to hang in your home or office! The symmetry and design allow for an easy mount against any door or backdrop. Also, every wreath order includes our free, famous Wreath Hanger. Made with superior strength, it is pliable to meet almost any door requirement, allowing you to hang your Fall Grapevine Wreath in seconds with no drilling, screwing or scratching door surfaces 
Treat yourself or send a gift to that special someone. In addition to making a lovely addition to your own home, our Fall Grapevine Wreaths are also popular for office and commercial decorations and make popular corporate gifts. 
Choose Your Wreath Delivery Date 

We will deliver your wreath right to your door when it's best for you! Simply input a desired delivery date during check-out, and your items should arrive on or within a few days of the date provided.  Allow at least 3 to 8 business days for delivery depending on your ship to location. 
FAQ's
ARE YOUR TREES REALLY BETTER THAN THE TREES AT THE LOT ON THE CORNER?

Absolutely. Most trees at tree lots or big box stores were cut a month or more before you purchase them. Wishon Evergreens harvests your tree within 24 hours of shipping for peak freshness. Additionally, we hand pick each tree to ensure premium quality and ship it in a sturdy carton conveniently to your door to protect its fullness and integrity. Even the best trees from local lots and farms can not compare to our Fraser Firs grown in the ideal environment of the North Carolina mountains. 
WHAT MAKES A FRASER FIR AN IDEAL CHRISTMAS TREE?

Fraser Fir trees possess the best needle and moisture retention of all of the evergreen species. A properly watered Fraser Fir will maintain its beautiful appearance, fullness, and its soft, green needles throughout the season, while the frosty blue undercoat and evergreen overcoat make it an aesthetic favorite.

The full branches provide plenty of space to display all your favorite ornaments, and they are strong enough to handle heavy ornaments. Additionally, Fraser Firs are known for growing straight trunks which allow for easy placement in stands. Please see ourTree Facts page for more information because we love talking about our trees!
IS IT BAD FOR THE ENVIRONMENT TO CUT DOWN A TREE AND USE IT FOR CHRISTMAS?

Real Christmas trees are a favorable choice for the environment because they are a natural, agricultural crop that can be recycled after the holidays. Unfortunately many people have the misconception trees are cut down from forests, but in reality, real Christmas trees are renewable products grown on farms throughout North America as crops, just like corn or wheat.

Additionally, when the trees are harvested, we plant new seedlings to replace each and every tree to ensure that future generations can enjoy the beautiful Fraser Fir trees we are blessed with today. On the other hand, fake trees are a non-renewable, non-biodegradable, plastic and metal product most often made in overseas factories. Please see ourResponsible Farming page for more information on our growing and harvesting process.
HOW DO YOU SHIP THE TREES AND HOW LONG WILL IT BE UNTIL I RECEIVE MINE?

Every tree is packaged in a sturdy, moisture resistant carton made from durable corrugated material to ensure protection during transit. FedEx Ground Service will then conveniently deliver your freshly harvested Christmas tree to your doorstep.

We ship all of our fresh products from our farm in North Carolina, so delivery will take 3-8 business days depending on your location in the country. Please see our Delivery Details page for a delivery estimate map. We will begin shipping on November 15th this year. FedEx Ground service will target your delivery for your desired delivery date if you chose one, but please be aware that there is a chance that your order will arrive a day before or after the day you have selected.
WHY HAVE NEEDLES FALLEN OFF IN THE BOX DURING SHIPMENT?

We pride ourselves on providing fresh and full trees, wreaths and garland. However, the real trees and greenery are natural products and some minimal needle loss during shipping will occur.
HOW SHOULD I TAKE CARE OF MY TREE?

Make sure that your tree stays green and healthy throughout the holiday season by cutting one-half to one inch off the trunk before placing it in the stand and then periodically checking that the tree always has plenty of water to prevent drying. Note that not all trees absorb water at the same pace. To learn more, check out ourTree Safety page, and also you'll receive specific care instructions for your tree. 
DO I NEED TO CUT THE TREE AGAIN BEFORE PUTTING IT IN A WATERING STAND?

We highly recommend this practice to ensure the health, color and longevity of your tree. When a tree is cut, the exposure to air lessens the stump's ability to absorb water, but a fresh cut will reopen the pores, allowing it to absorb more easily. We recommend cutting off one-half to one inch.
WILL TAPERING THE BASE OR CUTTING IT AT AN ANGLE INCREASE THE AREA THAT TAKES UP WATER?

No. This reduces the surface area of plant tissue that absorbs water molecules. Once the water level falls below the exposed surface on a tapered trunk, drying will begin. An angle or "V" cut will require more water depth to cover the cut surface. It also makes the tree more difficult to hold upright in a stand and less stable.
WHAT SHOULD I DO WITH MY TREE AFTER THE HOLIDAY SEASON?

We recommend that those with outdoor space use their Christmas tree as a natural shelter for local birds, or to place their Christmas tree in an outdoor urn for a natural ornamental display until spring thaw. Visit our blog for even more ideas!
SHOULD I BE WORRIED ABOUT TREE SAFETY?

Less than 0.0004% of real Christmas trees used each year are ignited in home fires and a real Christmas tree has never been reported to be the cause or start of a fire. Even though the chance of a Christmas tree fire is very slim, you can ensure that your real Christmas Tree stays fresh and safe by following the NCTA recommended care tips or by checking out our Tree Safety page.
HOW CAN I PLACE A WHOLESALE ORDER?

Please call us toll free at:1-336-372-7086or email us atsales@wishonevergreens.com with the details of your order, and we will be happy to accommodate you.
WILL MY ONLINE ORDER INFORMATION BE SECURE?

We place the highest value on our customers' privacy. Any information obtained through our ordering process is for internal Wishon Evergreen use only. We will never give or sell your personal information to any 3rd party. Shop with confidence knowing this web site is secured using the highest level of SSL Certificate encryption. This ensures that all information you send us online will be fully encrypted. We realize that some people may be uncomfortable placing their credit card information on the Internet. During our check-out process, we offer you the option to place an order by telephone at 1-855-260-TREE (8733).
WHAT SHOULD I DO IF I HAVE A PROBLEM WITH MY ORDER?

Please email us at sales@wishonevergreens.com or call us at1-336-372-7086 and we will be happy to help you during our business hours of 9-5 CST/10-6 EST Monday through Friday. If we receive your request outside of business hours, we will return your message as soon as we can.
WHAT IS YOUR RETURN POLICY?

We take great pride in shipping the quality you expect on each and every order. Given the perishable nature of our real Christmas greenery products, we do not generally accept returns on live Christmas trees, fresh Christmas wreaths, dried floral products, and other natural holiday greenery. The dried floral products are made-to-order and we do not generally accept returns on made-to-order items. If there any issue with your order, please email us immediately at sales@wishonevergreens.com, or call us at 1-336-372-7086. You can rest assured that we will work with you to resolve your problem.
HAVE A QUESTION NOT LISTED HERE? CONTACT US!

Email us at sales@wishonevergreens.com or call us at 1-336-372-7086and we will be happy to help you during our business hours of 9-5 CST/10-6 EST Monday through Friday. If we receive your request outside of business hours, we will return your message as soon as we can.